Meet Sofie Bertram (on the picture above). She joined BCG as an Associate in the fall of 2019. Here, she reflects on her journey from a student passionate about societal issues to management consulting, where she gets to work professionally with projects focusing on societal issues.
My journey to BCG was rooted in my aspiration to work on creating a positive impact on society through BCG's practice area – 'Social Impact'. I have always had a great passion for the field, especially in relation to gender diversity.
This interest dates back to my first year of International Business and Politics at Copenhagen Business School (CBS) in 2015. I found the program's emphasis on ethics and political context in business intriguing.
During my studies, I was surprised to find that Denmark was lagging far behind its Nordic peers on gender diversity – while Iceland, Finland, Norway, and Sweden occupied the top four placements globally, Denmark was in the 19th place! And I learned there is an immense value to unlock from diversity, both from a societal and individual perspective. Hence, I felt the need to push for awareness around the issue, and joined the board of a newly founded CBS society for gender diversity.
From societal issues to management consulting
In the second year of my undergraduate studies, I became interested in management consulting.
While societal impact and management consulting might seem like two different realms, business logic and tools are highly impactful when dealing with social challenges.
The BCG project pipeline reflects this. Each year, BCG consultants work on a number of pro bono projects. In 2019 alone, consultants from the Copenhagen office engaged in 10 different projects across sustainability, diversity, and integration. In addition, consultants can join a 12 month Social Impact Immersion Program, where they get to focus solely on 'Social Impact' clients and private sector clients that seek to deliver positive societal impact.
When I came into contact with BCG, I was excited to find that they offer a steep learning curve, international opportunities, and wide exposure to different industries and practice areas – 'Social Impact' being one of those areas. Therefore, I gladly accepted when BCG invited me for a Social Impact-themed event. The event focused on how BCG seeks to advance diversity in Denmark, including projects with UN Women and Mind Your Own Business (both still ongoing).
I was delighted to learn about the extent of and approach to societal issues at BCG and immediately applied for an internship. I interned as a 'Visiting Associate', which allows you to experience life as a management consultant over a 6-8 week period. After some intense weeks, I was offered a fulltime position at BCG, which I happily accepted.
I had to complete my Masters first, and chose a one year Masters in Management at London Business School to enable a quicker return.
Joining BCG and its efforts on gender diversity
When I finally joined BCG in September 2019, I was excited to gain broad exposure to industries and practice areas. However, I also hoped to continue working on Social Impact.
While many factors play into project allocation, BCG does their best to assign you according to your interests – given you push for it. Hence, in my first month, I jumped at the opportunity to meet with one of the pillars of the social impact practice in BCG Copenhagen, and pitched a pro bono project to the Social Impact Committee. While intimidating as a new hire, I am glad I did it.
Upon the completion of my second case at BCG, I was assigned to my first Social Impact project, the Gender Diversity Roundtable 2020 – the very case that initially attracted me to BCG.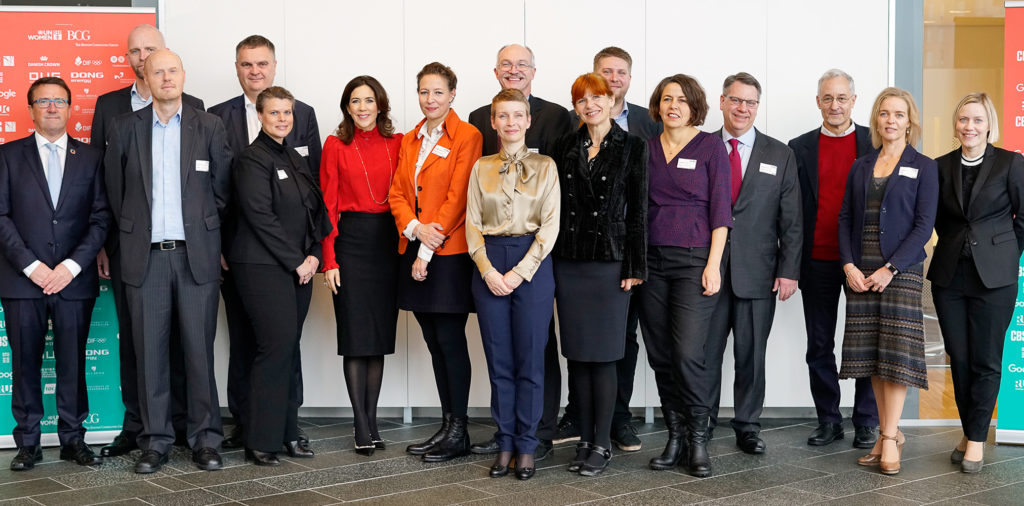 My work on the Gender Diversity Roundtable has been a great experience both personally and professionally. The roundtable was founded by BCG and UN Women and brings together Danish leaders across business, education, media etc. to discuss gender diversity and how to advance it in Denmark. It has immense potential to affect real change – and already has.
Moreover, it enabled me to work with UN Women, which I have admired for years. The first speaker I ever invited to the CBS society back in 2016 was Asger Ryhl, the previous UN Women Nordic Director and co-founder of the Gender Diversity Roundtable. Now, I get to collaborate directly with his successor, Caroline Rusten. To me, that is a clear sign that I chose the right path.
About the author
Sofie Bertram is an Associate at BCG in Copenhagen, Denmark. She joined BCG in 2019. Sofie is currently working on the Gender Diversity Roundtable 2020 in collaboration with UN Women. She holds a Masters in Management from London Business School and a BSc International Business and Politics from Copenhagen Business School.