Every year, one-third of all food is lost or wasted worldwide. That translates into 1.6 billion tons of food annually or 50 tons every second. The value of that food is more than $1.2 trillion. Indeed, food loss and waste has reached crisis proportions.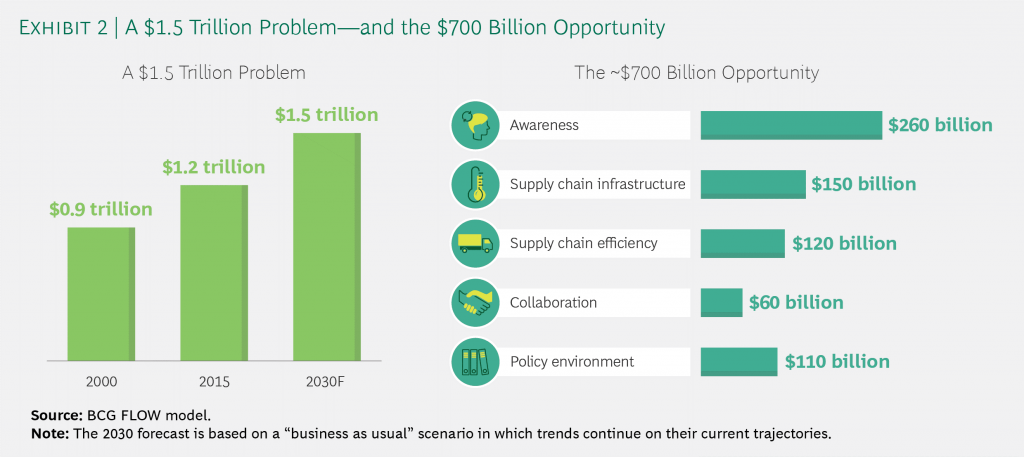 The $700 bn. opportunity
In response to the growing problem, a team of BCGers identified 5 drivers that could clash total loss and waste by $700bn
Increase awareness: Consumers can become more conscious of the amount of food they throw away
Improve supply chain infrastructure: An unbroken, temperature-controlled "cold-chain" can help to reduce spoilage significantly
Boost supply efficiency: Digital tools can better match supply and demand, improve tracking and streamline transactions
Foster collaboration: Raw material producers and processors can collectively address mismatches between supply and demand
Design better policies: Laws, regulations, and standards can raise the cost of wasting food and encourage reuse
Within these drivers, the team identified 13 initiatives that companies can take—and that some are already taking—to address the five key drivers of food loss and waste at all steps in the value chain.
Activating these drivers will help reach the UN's Sustainable Development Goal regarding responsible consumption and production, where one of the ambitions is to reduce food waste by half.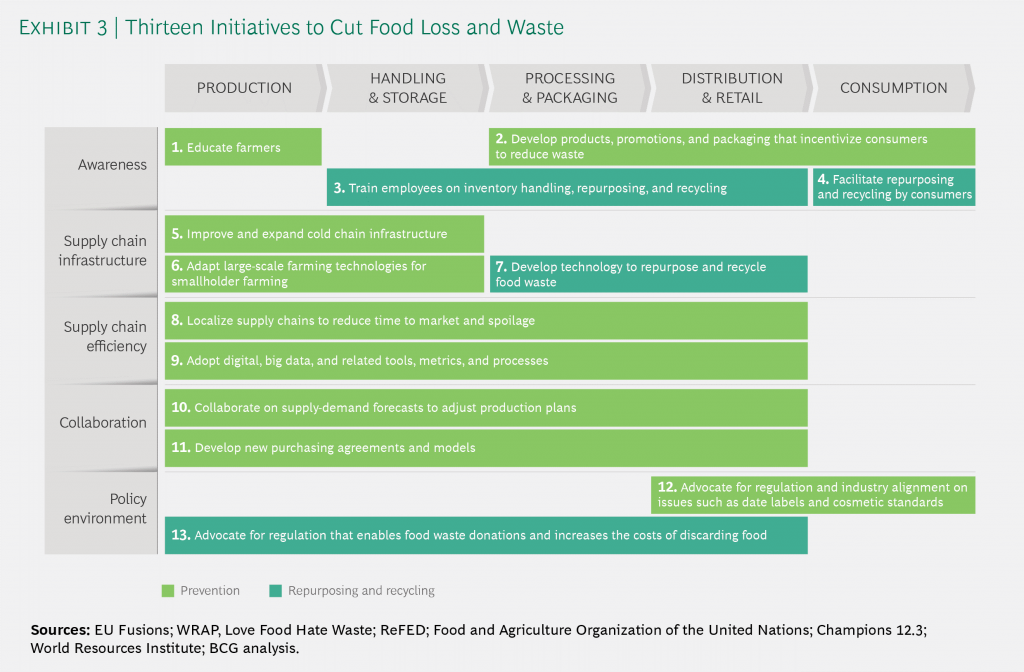 This is a resumé of a long-form BCG analysis published in 2018, written by Esben Hegnsholt, Shalini Unnikrishnan, Matias Pollmann-Larsen, Bjorg Askelsdottir, and Marine Gerard.
 You can read the full report here.
About the authors
Jacob Hansen is a Consultant at BCG in Denmark. He joined BCG in 2016. He is a cand.oecon in Economics & Management from Aarhus University. 
Trine de Nully is an Associate Consultant at BCG in Denmark. She joined BCG in 2018. Trine holds a double Master's Degree from Fudan University & Università Bocconi in International Management, and is a BS.c. in International Business from Copenhagen Business School.